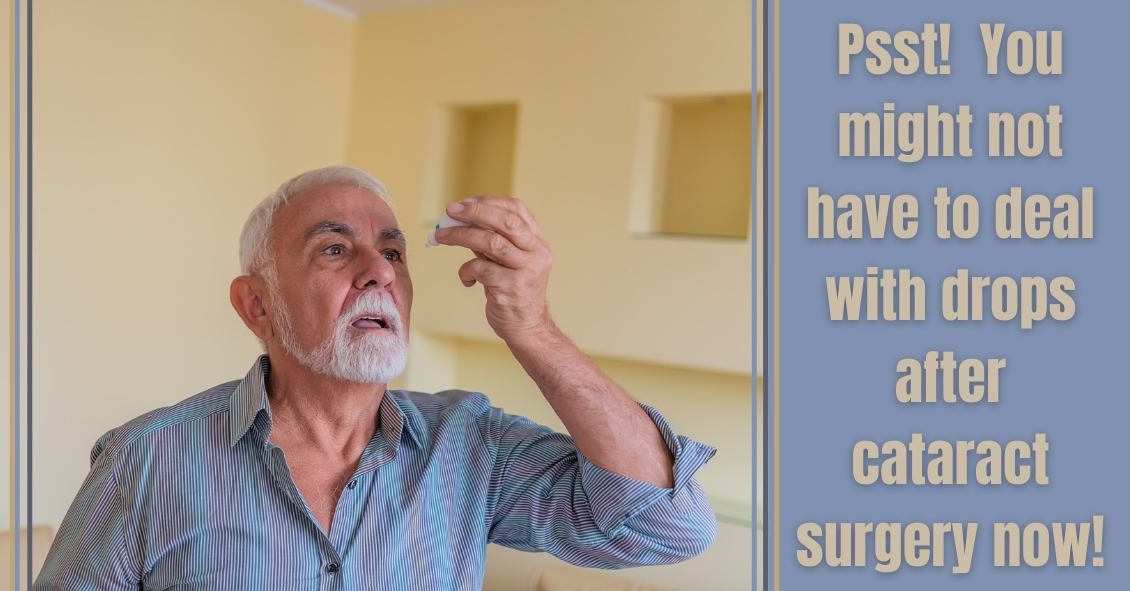 After cataract surgery, there are two main issues we try to control: preventing infection and controlling inflammation. Traditionally, we prescribed antibiotic eye drops to prevent infection, as well as steroid eye drops to control post-operative inflammation. But eye drops can be hard for some patients to put into their eyes. Now we have some alternatives to using drops after surgery.
There are some antibiotic solutions we can place inside the eye at the end of the cataract surgery that have been shown in most studies to do as good or better a job preventing infection as using antibiotic eye drops before and after surgery.
The FDA approved two new steroid delivery methods to reduce post-operative inflammation that have the potential to eliminate post-op steroid eye drops in most (but not all) patients who are undergoing cataract surgery. Those two products are called Dexycu and Dextenza.
Dexycu is a white bolus of steroid medication that is injected inside the eye after cataract surgery. It will not be visible in most patients because it is injected behind […]