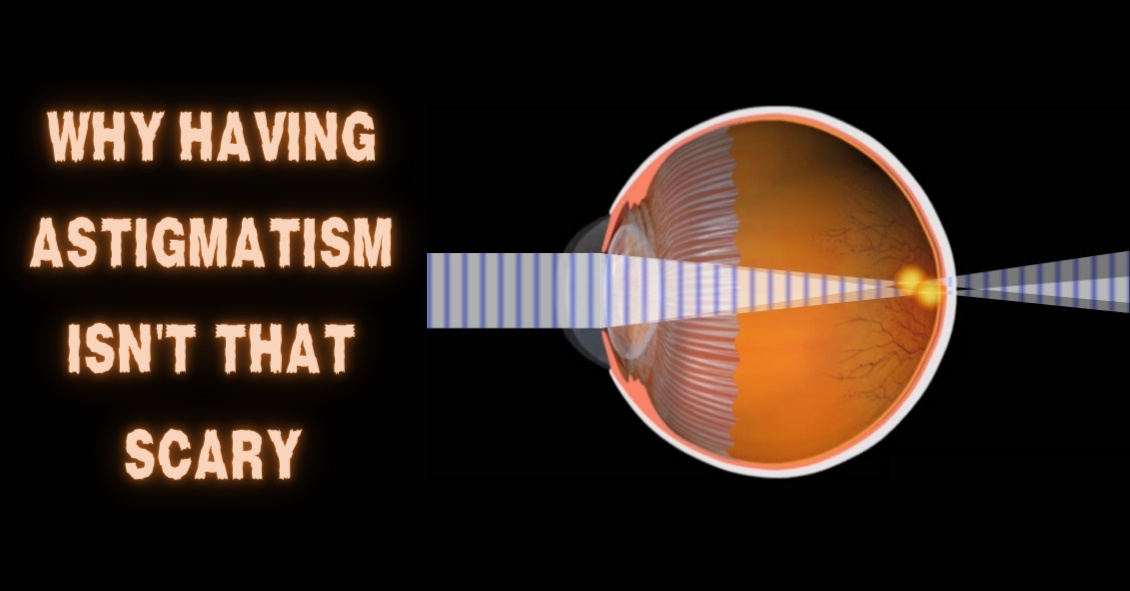 The word "astigmatism" is used so much in the optometric world that most people have talked about it when discussing their eye health with their doctor.
"Astigmatism" comes from the Greek "a" – meaning "without" – and "stigma" – meaning "a point." In technical ocular terms, astigmatism means that instead of there being one point of focus in the eye, there are two. In other words, light merges not on to a singular point, but on two different points.
This is experienced in the real world by blurred, hazy vision, and can sometimes lead to eye strain or headaches if not corrected with either glasses or contact lenses.
Astigmatism is not a disease. In fact, more than 90% of people have some degree of astigmatism.
Astigmatism occurs when the cornea, the clear front surface of the eye like a watch crystal, is not perfectly round. The real-world example we often use to explain astigmatism is the difference between a basketball and a football.
If you cut a basketball in half you get a nice round half […]