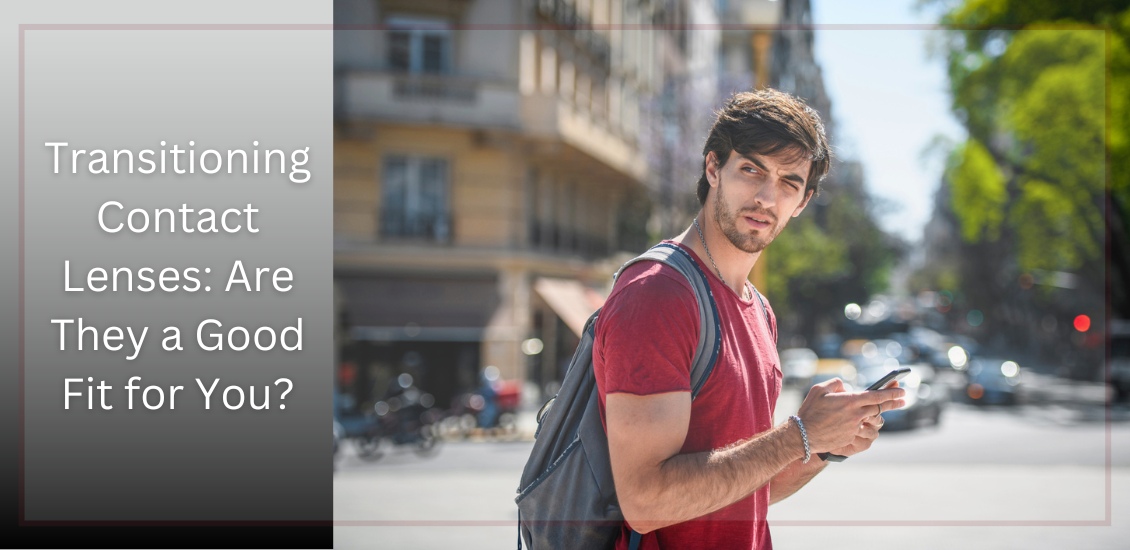 Transition lenses in eyeglasses have been around for many years now. The mechanics behind transition lenses is that certain chemicals in the lens interact with UV light from the sun and turn the lenses dark when you go outside and back to clear when you go inside.
This is a great accompaniment to sunglasses, as it is not always convenient to be carrying around multiple pairs of glasses with you, especially when going from inside to outside frequently. However, there are some drawbacks to transitions, including the fact that they don't get as dark as sunglasses, have some difficulty turning dark in the car, and have a tendency to keep a slight constant tint even in dark conditions.
Vistakon, the optical wing of Johnson & Johnson, came out with the first transition contact lens a few years ago. They work well for some people, and don't seem to do a lot for others.
Just a couple personal thoughts: It can look a little strange, depending on the person and the eye color. The material itself turns […]