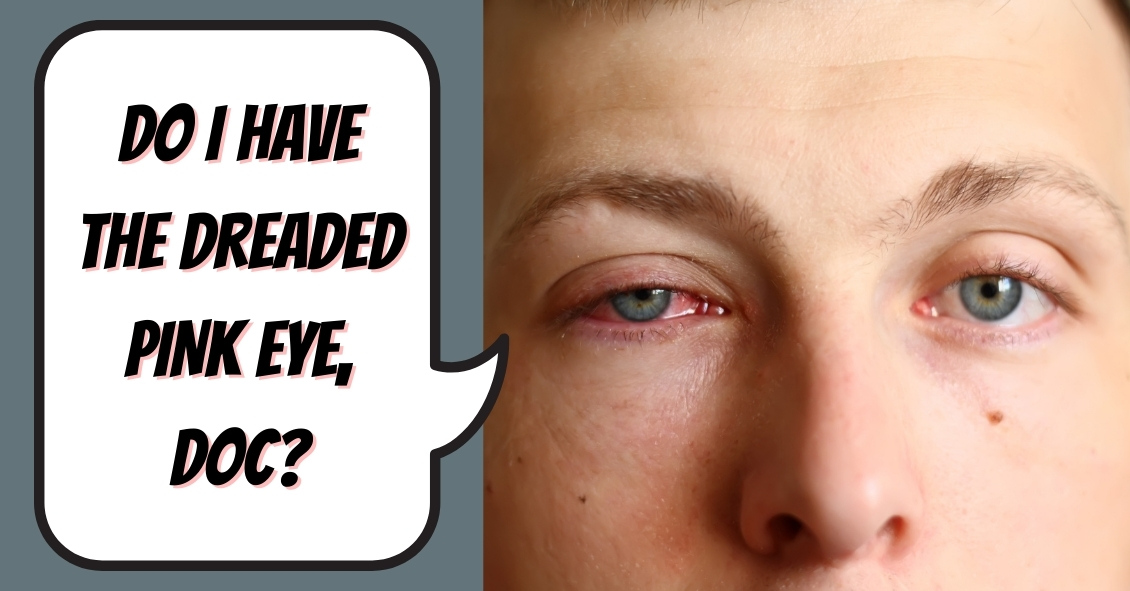 There are many things that can cause your eye to turn red.
The eye looks red when the blood vessels that are in the conjunctiva (the mucous membrane that covers the white of your eye and the backside of your eyelids) becomes dilated.
Those blood vessels often dilate when the eye gets irritated. This irritation can originate from a problem occurring inside the eye or factors from outside the eye.
The most common external factors that can cause the eye to become red are exposure to infectious organisms (mostly viruses and bacteria), environmental irritants (smoke, chemicals, sunlight), or allergens.
Infectious organisms can cause infectious conjunctivitis, or what is more commonly referred to as "pink eye." This condition often presents with the eye being red and a mucous discharge being produced, often to such a degree that the eyelids are crusted over upon awaking in the morning. Infectious conjunctivitis can be extremely contagious and it is often advised that you severely limit your exposure to others while the problem is active. Infectious conjunctivitis caused by bacteria can […]