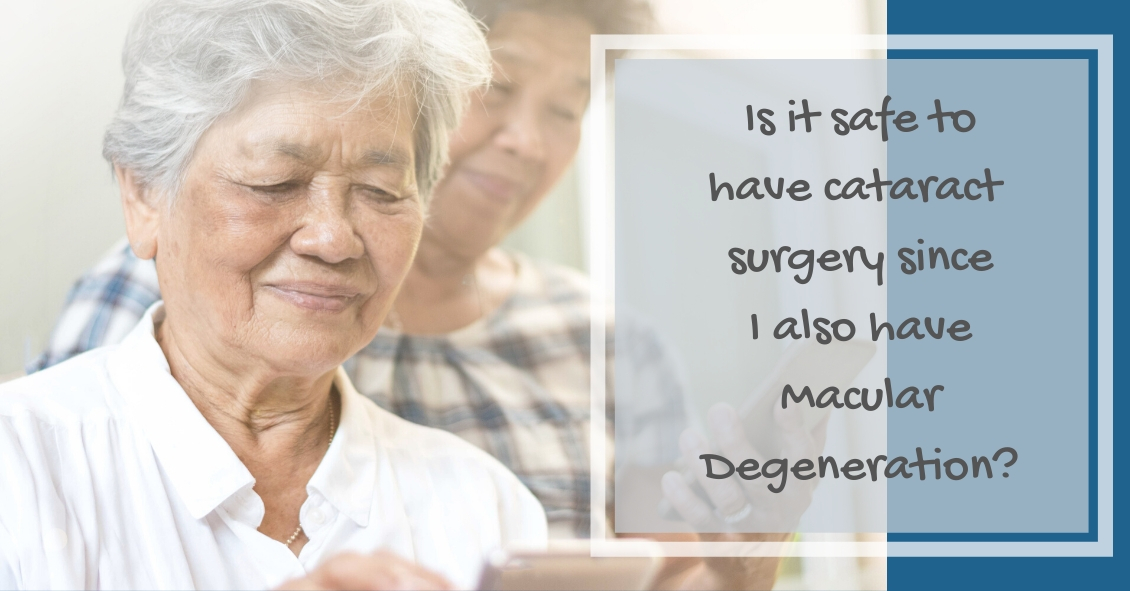 We are frequently asked if it's wise to have cataract surgery if you have Macular Degeneration.
Let's start with some background.
Cataracts and Age-related Macular Degeneration (AMD) are both leading causes of visual impairment in the elderly population.
Cataracts develop when the normal clear lens gets cloudy with age. This is correctable with cataract surgery, which involves replacing the cloudy lens with a clear, artificial lens.
While cataracts affect the front part of the eye, AMD causes damage to the retina, which is the inner back lining of the eye.
In the past, there was a concern about cataract surgery causing progression of AMD. It was thought that there was an inflammatory component to AMD and the normal inflammatory response after cataract surgery may lead to AMD progression.
But studies have looked at patients who underwent cataract surgery compared to patients who didn't have cataract surgery and the progression of AMD was not significantly different between the two groups. However, those patients with AMD who underwent cataract surgery had a significant improvement in vision.