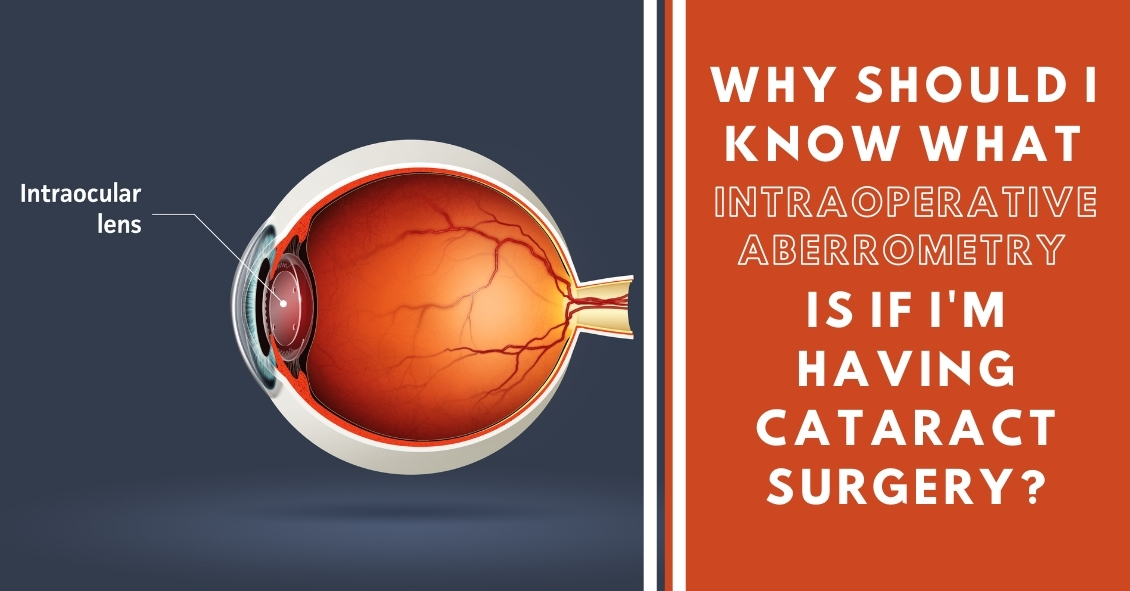 What Is Intraoperative Aberrometry?
Yes, that is a mouthful, but the concept isn't quite as hard as the name.
An Intraoperative Aberrometer is an instrument we can use in the operating room to help us determine the correct power of the implant we put in your eye during cataract surgery.
Cataract surgery is the removal of the cloudy natural lens of your eye and the insertion of a new artificial lens inside your eye called an intraocular lens (IOL).
The cloudy cataract that we are removing has focusing power (think of a lens in a camera) and when that lens is removed, we need to insert an artificial lens in its place to replace that focusing power. The amount of focusing power the new IOL needs has to match the shape and curvature of your eye.
To determine what power of lens we select to put in your eye, we need to measure the shape and curvature of your eye prior to surgery. Once we get those measurements, we can plug those numbers into several different […]